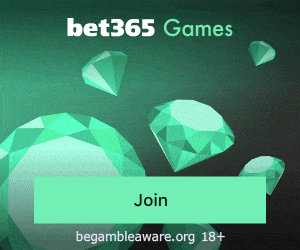 Bet365 Games Dual Drop Jackpots – Play and Win
A new and exclusive feature to Bet365, Dual Drop Jackpots offers players two mechanically different Jackpots: The Community Jackpot and Weekly Jackpot.
Both jackpots offer automatic entry based on the total amount staked and require no opt-ins from customers.
With a wide range of games to play and something to suit everyone's taste, just customers can simply play for a chance to win.
For every £10 staked, players earn one prize draw ticket for the Community Jackpot, and for every £100 staked, players earn one prize draw ticket for the Weekly Jackpot.
Players know exactly when the jackpots will pay, with the Community Jackpot prize draw taking place when the Jackpot reaches £100,000 exactly and the Weekly Jackpot prize draw taking place every Sunday at 22:00 GMT.
Players do not need to be online at the time to win; they can take control and play at a time that suits them.
---
Bet365 Games Review
Bet365 is one of the world's leading online gambling groups with millions of customers worldwide.
Games at Bet365 provides a reliable, easy-to-use website, which offers a fantastic player experience.

Games at Bet365 run an exciting range of promotions every month.
Customers can also play classic arcade, table or slot games, or explore exciting new titles that are added to the site regularly.

With excellent Customer Services, great games and giant jackpots to be won, there's plenty to experience at Games at Bet365.
---