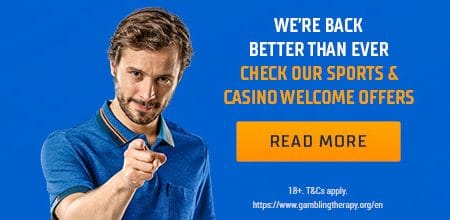 STS, a leading company in the Central and Eastern European gaming industry, launched a new website, focused on international markets. STS aims to enter new foreign markets and offer innovative solutions to their customers. To improve and strengthen its presence in international gaming markets, STS decided to launch a revamped version of its STSBET UK website. 
As a result, players will now benefit from an expanded payments portfolio, new gamification tools and a larger selection of casino games.
"When deciding to create a new version of the website, our goal was to provide customers with even better solutions than before,"
Mateusz Juroszek, CEO of STS, said; "The new website, which enables STS to enter new foreign markets, will allow the company to offer innovative solutions that are nowadays necessary to acquire an advantage over competitors and effectively acquire customers.
These solutions will improve the user experience and allow us to increase our competitive advantage. The new version of stsbet.com is a product that consistently enables us to build our position on the international market. We have already achieved great success with STSbet in the UK, but our ambition goes much further."
In terms of UX/UI, STS has also developed its sports betting service even further, with new elements of the website to be "added according to a carefully adopted strategy for 2021".
One such example of a feature is STS BetBooster – a widget based on AI, which uses algorithms to help punters to make the right decision when placing a bet.
In addition to their sportsbook offer, STS Casino is very popular in the UK, and the same success is expected on the international market.