There are many major clubs in the capital of England, but in East London itself most hard core football fans have just one club – West Ham United.
The only explanation for that attitude is that the football was once a game of fun for the working class, and there was plenty of hard working people in London.
Hard working man founded the Hammers, which is the most famous nickname of a team from Newham in East London.*
The original and first club name was Thames Ironworks F.C, because it was founded by employees at Thames Ironworks in East London in 1895.
In 1900 the name of the club was changed to West Ham United – the club's colours are red and blue and haven't changed much through the years.
*West Ham went through a big change when they moved from their legendary Upton Park stadium to new venue in London at Queen Elizabeth Olympic Park
---
VIDEO: West Ham New Stadium – Was it Worth? (5:26 Minutes)
---
West Ham Logo
The main element of the team logo is the crossed pair of rivet hammers, tools that were used in the shipbuilding industry. It is contained in all the coats of arms, from the creation of West Ham to the present day.
On the logo you can see a tower and the shape of the badge was in form of the battle shield. Because of this the fans of West Ham are known as Hammers, and The Irons is the nickname of Scunthorpe. Nevertheless, The Irons remained the nickname of West Ham for those who know history of this football club.
The West Ham's football academy is really successful and famous. Following that success, alternative nickname for West Ham is The Academy, but their main and most famous nickname is The Hammers.
Rivals from the block
When speaking about East London one should not forget or ignore Hammers biggest rivals, Millwall. During the 80's football hooligans from both sides were fighting on every occasion and by all means – no man has been spared.
The era of football hooliganism between West Ham and Millwall fans has been brilliantly documented in a movie called Green Street Hooligans (2005)
---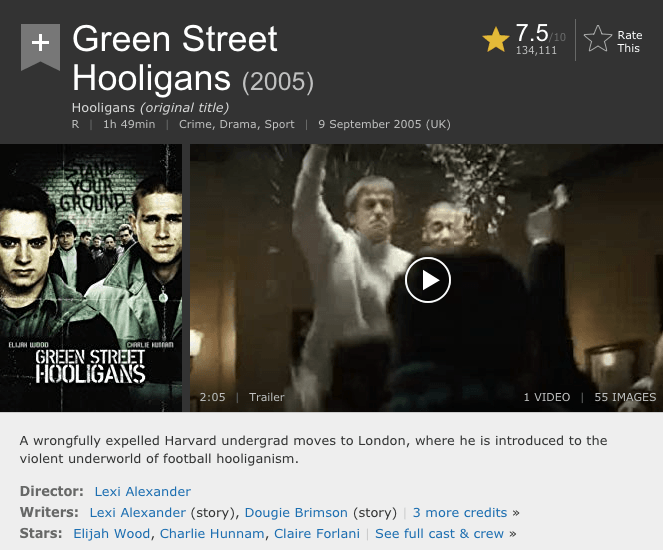 Hits: 43