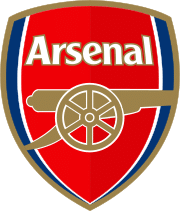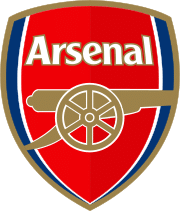 Arsenal's original nickname is The Gunners. Many modern age Arsenal fans call themselves The Gooners, which is a derivation from the original nickname.
Arsenal Football club was founded in 1886 in London. Football enthusiast David Danskin (first ever Arsenal captain) and his friends and co-workers in the ammunition factory, founded the club.
At one meeting in Royal Oak Pub the founders pick the name Royal Arsenal for their team;
Royal stands for the pub and Arsenal was the name of the factory where they worked.
At first they didn't have any sportswear, so they asked their friends from Nottingham to share some jerseys – what they get from them were dark red kits from Nottingham Forest.
Since then Arsenal wears jerseys with red color.
In 1891 some changes were made in the club's management and they changed a name to Woolwich Arsenal. Woolwich is the name of the area where the Arsenal factory was located, in South London.
---
---
Sir Henry Norris was the men who saw potential and ambition in this football club, so after he took over Arsenal moved to the bigger venue, the legendary Highbury stadium located in North London.
Norris also changed the name of the club from Woolwich Arsenal to Arsenal FC as the club wasn't in the South London anymore.
Ever since the Arsenal FC was founded, it's players and fans used the nickname "The Gunners" for simple reason – the founders and first players of the club were workers in armaments factory called Arsenal.
Through the years the pronunciation of the word Gunner changed to The Gooner, which is vastly used by Arsenal fans today.
Do you think this content is good? Share it with your friends. Thanks!